Saint Josemaria was born on January 9, 1902. Here are four videos about his life and teachings.
For Saint Josemaria's birthday on January 9, we offer some excerpts from an article published by "Real Clear Religion" entitled "The Tweetable Saint."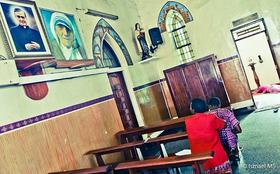 A new video of Saint Josemaria offers 44 brief clips from his oral preaching between 1972 and 1975 in Europe and Latin America. It can be downloaded or purchased from Beta films with English subtitles.
Quia respexit humilitatem ancillae suae -- because he has looked graciously upon the lowliness of his handmaid ... I am more convinced every day that authentic humility is the supernatural basis for all virtues! Talk to Our Lady, so that she may train us to walk along that path. (Furrow, 289)
If we turn to Sacred Scripture we will see that humility is absolutely necessary when we are making ready to listen to God. 'Where there is humility, there is wisdom', says the book of Proverbs. Humility means looking at ourselves as we really are, honestly and without excuses. And when we realise that we are worth hardly anything, we can then open ourselves to God's greatness: it is there our greatness lies.
How well Our Lady, Jesus' Holy Mother, understood this! She, the most exalted...

"It is in the simplicity of your ordinary work, in the monotonous details of each day, that you have to find the secret, which is hidden from so many, of something great and new: Love."
SAINT JOSEMARÍA

, Founder of Opus Dei