Saint Josemaria was born on January 9, 1902. Here are four videos about his life and teachings.
For Saint Josemaria's birthday on January 9, we offer some excerpts from an article published by "Real Clear Religion" entitled "The Tweetable Saint."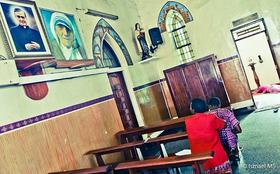 A new video of Saint Josemaria offers 44 brief clips from his oral preaching between 1972 and 1975 in Europe and Latin America. It can be downloaded or purchased from Beta films with English subtitles.
If you fix your sight on God and thus know how to keep calm in the face of worries; if you can forget petty things, jealousies and envies, you will save a lot of energy, which you need if you are to work effectively in the service of men. (Furrow, 856)
The man who knows how to be strong will not be in a hurry to receive the reward of his virtue. He is patient. Indeed it is fortitude that teaches us to appreciate the human and divine virtue of patience. '"By your patience you will gain possession of your souls." (Luke 21:19) The possession of the soul is attributed to patience, which in effect is the root and guardian of all the virtues. We secure possession of our souls through patience, for, by learning to have dominion over ourselves, we...

"I dream — and the dream has come true — of multitudes of God's children, sanctifying themselves as ordinary citizens, sharing the ambitions and endeavours of their colleagues and friends."
SAINT JOSEMARÍA

, Founder of Opus Dei